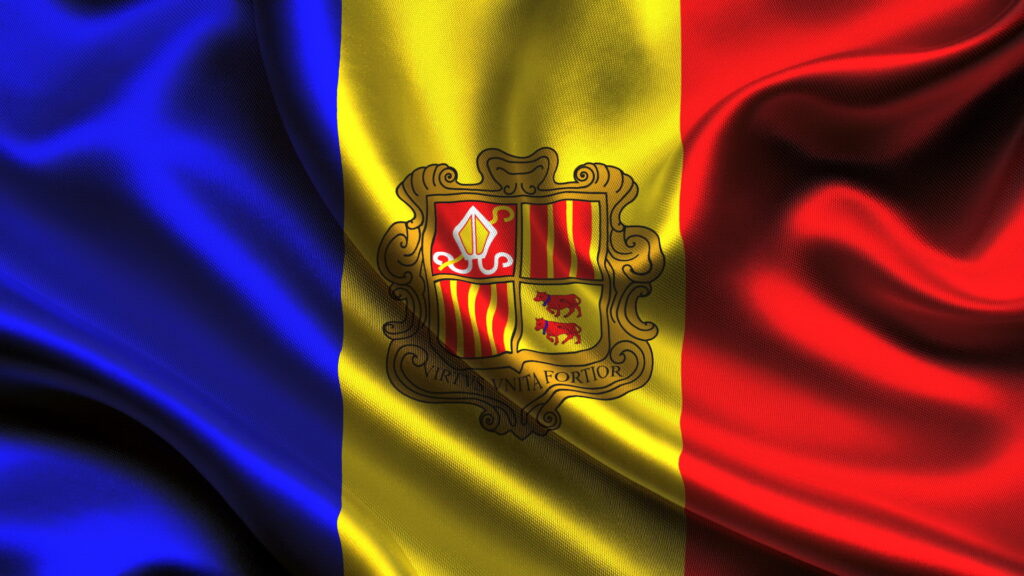 ESTA Application for Citizens of Andorra
Officially the Principality Of Andorra, Andorra is an autonomous sovereign microstate landlocked and located at the border of France and Spain. Andorra joined 1991 the Visa Waiver Program of the United States, just like many other European countries. Andorra and the U.S. have had a great relationship in trade and tourism since then. They have also adopted the Electronic System of Travel Authorization since 2009. Andorran citizens can travel to the United States with ease if they have an approved ESTA request. Because the ESTA is only available online, the process is simplified for Andorra and the U.S. It is essential to distinguish between an ESTA visa and a B-2 tourist visa. The ESTA is only available online, so there is no need to visit the U.S. Embassy. The ESTA grants up to 90 days of residence in the U.S. for business, tourism (including health purposes), and other non-credit study programs. The ESTA can be used multiple times and is valid for two years. The ESTA expires after two years, and Andorran citizens must reapply for it.
U.S. Immigration Statistics about Andorran Citizens
Information about flights from Andorra to America
Because Andorra is hidden in the Pyrenees, there is very little traffic coming into Andorra. To get to the nearest airport, you must travel to France or Spain. Barcelona (125 miles) and Toulouse (115 miles) are the closest international airports with flights to the U.S. If you don't have a car, a bus ride would be the best way to get to these major airport hubs.
You can drive on narrow French roads in slow traffic to Toulouse, the most picturesque route. You can drive along the motorway, which is faster but will cost you a lot more. You should know the toll charges when you choose your route to Barcelona, mainly if it passes through the city.
What are the best flights from Barcelona-El Prat Airport to the U.S?
Norwegian Air is a great option for budget-minded travelers who want to fly comfortably. They also have a new fleet of planes that fly to the U.S. Although the service isn't excellent, it is possible to order food ahead of time. Nonstop flights take approximately 9 hours to get to the East Coast (New York). British Airways, Finnair Lufthansa, British Airways, and Delta are all highly recommended. For the best deals, choose Premium Economy to enjoy more comfort or a one-stop flight. There are many options, so it is essential to consider your requirements when flying to the U.S.
What are the best flights from Toulouse-Blagnac International Airport to the United States?
Traveling from Toulouse-Blagnac International Airport to the United States is more convenient than from Barcelona, as there are not many nonstop flights. There are very few nonstop flights. Cheap flights are still possible as low-cost carriers often offer routes within Europe before you travel across the North Atlantic Ocean. There are many options for connecting flights, such as Madrid, Lisbon, or London. It all comes down to your personal preferences, just like when you travel from Barcelona.
When is the best time to complete an ESTA application?
At the moment, you must apply for an ESTA 72 hours before boarding your plane. Travelers are advised to apply for ESTA approval at least 3 days before they travel. Non-approved applications will result in a need for applying for a regular B-2 visa, which can take several weeks to complete. Apply today if you plan to visit the United States. Find out more about the ESTA application here on this website.
With an approved ESTA, travelers can check the status and make updates. For more information, visit this page: verify/update ESTA.
An ESTA approved can be printed or saved as a PDF file. The authorization includes your application details as well as the outcome of the application (denied, approved, etc.). Here is an example of the approval.
Below is an example of a travel authorization if the ESTA application is approved: