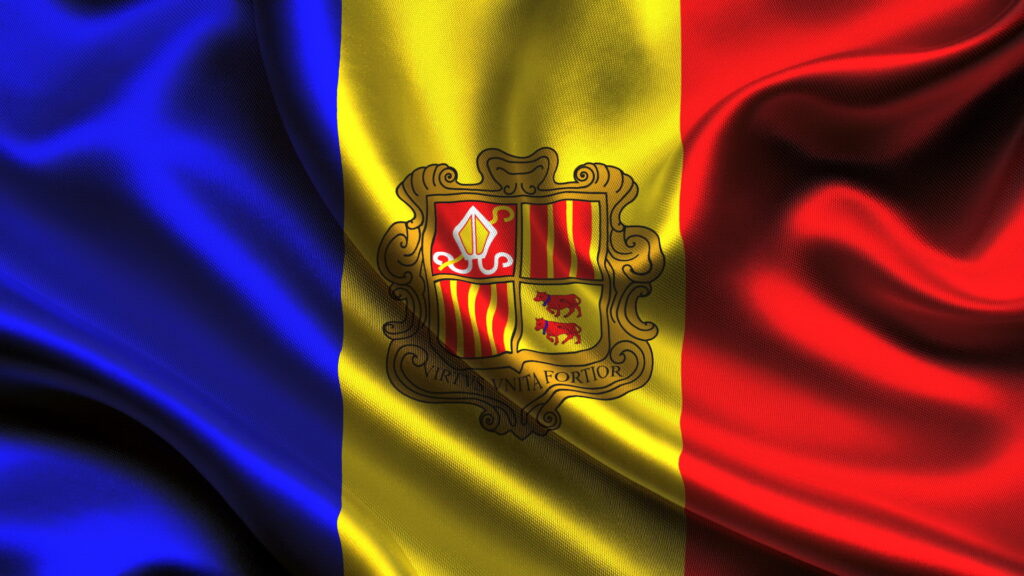 Andorra USA ESTA Application
Officially the Principality Of Andorra, Andorra is an autonomous sovereign microstate landlocked and located at the border of France and Spain. Andorra USA Visa Waiver Agreement came into power in 1991, together with many other European countries. Andorra and the U.S. have had a great relationship in trade and tourism since then. They have also adopted the Electronic System of Travel Authorization since 2009.
Andorran citizens can travel to the United States with ease if they have an approved ESTA request. Because the ESTA is only available online, the process is simplified for Andorra USA. It is essential to distinguish between an ESTA visa and a B-2 tourist visa. The ESTA is only available online, so there is no need to visit the U.S. Embassy. The ESTA grants up to 90 days of residence in the U.S. for business, tourism (including health purposes), and other non-credit study programs. The ESTA can be used multiple times and is valid for two years. The ESTA expires after two years, and Andorran citizens must reapply for it.
Andorra USA Immigration Statistics
Information about flights from Andorra to America
As an Andorran citizen planning to visit the United States, please note that there are no direct Andorra USA flights available. However, you have various options to reach the United States conveniently. The most common approach is to fly from Andorra to major international airports in neighboring countries, such as Barcelona-El Prat Airport (150-200 km) in Spain or Paris Charles de Gaulle Airport in France. From there, you can find direct flights to major cities in the United States, such as New York, Los Angeles, or Miami.
Several reputable airlines operate these transatlantic routes, including American Airlines, Delta, United Airlines, and others. It is advisable to check for flight availability, schedules, and prices well in advance to secure the best travel arrangements for your trip. Keep in mind that flight durations may vary depending on layovers and connecting cities.
Does Andorra need visa for USA?
Andorran citizens can participate in the Visa Waiver Program (VWP), which allows them to travel to the United States for short stays without obtaining a visa. To be eligible for the VWP, Andorran travelers must have a valid ESTA (Electronic System for Travel Authorization) before boarding their flights. The ESTA application can be completed online, and it is essential to ensure that the information provided is accurate and matches the details on your travel documents.
Under the VWP, Andorran citizens can stay in the USA for up to 90 days for tourism, business, or transit purposes. However, if your intended stay exceeds 90 days or if you plan to work or study in the United States, you must apply for the appropriate Andorra USA visa through the U.S. Embassy or Consulate in Andorra.
How to Apply for U.S. Visa from Andorra?
Applying for an Andorra USA visa involves several steps, and the process may vary depending on the type of visa you require. For nonimmigrant visas, such as tourist visas (B-2) or business visas (B-1), the first step is to complete the online DS-160 application form. Once submitted, you will receive a confirmation page that you need to save for your records.
After completing the DS-160 form, you will need to create an account on the U.S. Department of State's Consular Electronic Application Center (CEAC) website and pay the visa application fee. Next, schedule an appointment at the U.S. Embassy or Consulate in Andorra for a visa interview. Prepare all the required documentation, including your valid passport, DS-160 confirmation page, application fee receipt, and any supporting documents to demonstrate your ties to Andorra and your purpose of travel to the United States.
For immigrant visas, such as those for family members or employment-based categories, the process may be more complex. It is recommended to visit the U.S. Citizenship and Immigration Services (USCIS) website for the relevant forms and instructions specific to your immigrant visa category.
Remember that the U.S. visa application process may take time, so it's advisable to apply well in advance of your intended travel dates. Be sure to follow the instructions provided by the U.S. Embassy or Consulate and attend the visa interview with all necessary documentation prepared to increase your chances of a successful application.
When is the best time to complete an ESTA application?
At the moment, you must apply for an ESTA 72 hours before boarding your plane. Travelers are advised to apply for ESTA approval at least 3 days before they travel. Non-approved applications will result in a need for applying for a regular B-2 visa, which can take several weeks to complete. Apply today if you plan to visit the United States. Find out more about the ESTA application here on this website.
With an approved ESTA, travelers can check the status and make updates. For more information, visit this page: verify/update ESTA.
An ESTA approved can be printed or saved as a PDF file. The authorization includes your application details as well as the outcome of the application (denied, approved, etc.). Here is an example of the approval.
Below is an example of a travel authorization if the ESTA application is approved: