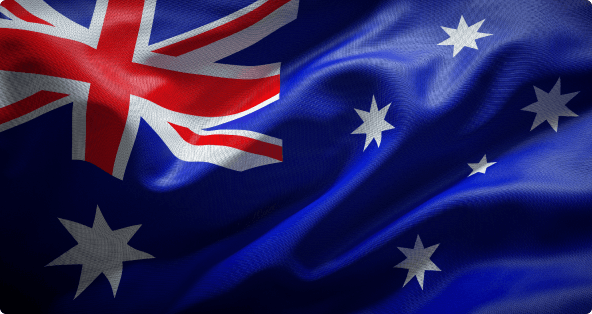 ESTA Application Online for Citizens of New Zealand
New Zealand joined the United States of America's Visa Waiver Program (VWP) in 1991. It has since helped both countries in terms of shortening travel time when traveling from New Zealand to the United States.When the United States of America in 2009 introduced the Electronic System for Travel Authorization (ESTA), all travelers with a New Zealand passport could apply for their U.S. travel authorization online. Not having to apply for a visa certainly saves time as a visit to a U.S. Embassy is no longer required. It is important to state also that the ESTA is not the same as a visa. The ESTA grants citizens of New Zealand up to 90 days in the U.S. for the purpose of business, tourism (including medical purposes) and for attending non-credit study programs.
U.S. Immigration statistics for New Zealand (2017):
Getting from New Zealand to the United States
There may be 12,542 km between New Zealand and the U.S, but it's now easier than ever to travel between the two countries. Here we explore the best airports to fly from and the options available to those wishing to visit the U.S.
New Zealand has three major city airports that offer international flights – Auckland Airport, Christchurch International Airport, and Wellington International Airport. Dunedin and Queenstown only provide a limited service. Auckland Airport lies on the north of New Zealand's North Island. Auckland Airport is serviced by SkyBus, which is a regular airport transfer service from Auckland City. This bus operates all year round – more info here. Bus routes 380 Airporter and Route 31 also service the airport – more details on the bus services here. Christchurch International Airport is located on the east coast of New Zealand's South Island. The airport isn't too far from the city, so two bus routes or a taxi are great options. The Super Shuttle bus takes you directly to the airport – more info here. A cheaper option would be a local Metro bus route from Christchurch central to the airport – more info here. Wellington International Airport lies on the southern part of the North Island, and the airport is only 5.5km from the city center so easily accessible by taxi, shuttle buses, and local bus routes – more info here.
Lots of the top airlines offer flights to and from New Zealand including Air New Zealand (New Zealand's national carrier), American Airlines, British Airways, Emirates, Etihad, KLM, Qantas, United, and Virgin Australia. The flight time to the U.S form New Zealand is roughly 12 hours depending on your destination city. You can fly direct from Auckland, Christchurch, and Wellington to major U.S cities like New York, Los Angeles, and San Francisco and more. While direct flights from New Zealand to the U.S are readily available, another option for travelers is to fly from New Zealand to Melbourne, Australia which takes 3.5 hours. From Melbourne, travelers can choose from an even greater number of flight and airline options to the U.S.
When should citizens of New Zealand apply for ESTA?
It has been required to apply for an ESTA at least 72 hours before boarding a U.S.-bound aircraft since December 2018. Although, it is recommended to apply weeks in advance to make sure that the travel authorization (ESTA) is approved in good time. Denied applicants must apply for a tourist visa at the nearest U.S. Embassy which can be time-consuming. If you have already made plans to visit the United States, then apply today. You can read more about the ESTA application here.
Travelers from New Zealand with an approved ESTA can check its status or make updates. Visit these pages for additional information: Verify ESTA, Update ESTA.
Below is an example of a travel authorization if the ESTA application is approved:

Quick facts for New Zealand