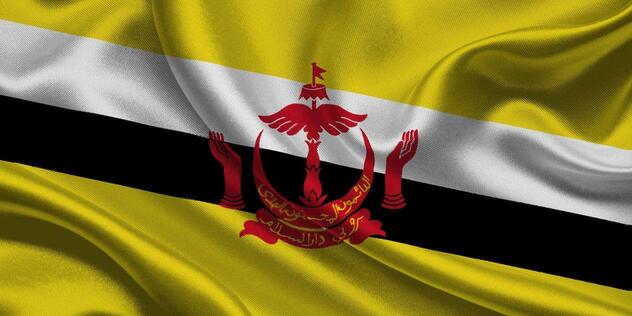 ESTA Application for Citizens of Brunei
Capital: Bandar Seri Begawan
The Nation of Brunei (the Abode of Peace) joined the United States of America's Visa Waiver Program in 1993 to become the second Asian country admitted into the program. Brunei was able to pass the VWP eligibility test set by the U.S. government. This is where they verify that a state has high-income economies and very high Human Development Index. Brunei passed the test, and the U.S. approves Brunei as a developed country.
Bruneians adopted the Electronic System of Travel Authorization in 2009, when it was first introduced. Bruneians enjoy a smooth and easy immigration process that allows them to visit the United States for business, tourism, or other non-credit purposes. The ESTA is not a Visa, but a travel document which allows Bruneians to enter the U.S. for up to 90 days. The ESTA is valid for 2 years and a new application must be made after it expires. A B-2 tourist visa will be required to obtain immigration if an ESTA application is denied. A B-2 tourist visa requires you to queue up at the nearest U.S Embassy. This can be very time-consuming. The ESTA is very different. The ESTA is only available online. It makes it easier to visit the U.S. and less taxing.
U.S. Immigration Statistics about Bruneian Citizens
This is the best way to travel from Brunei into the U.S.
Brunei International Airport, also known as BWN, is Brunei's main airport. All flights to the United States must start at this airport. The flight time is approximately 18 hours, with only one stopover. There are many carriers to choose from. These are the most preferred carriers for the first leg: AirAsia and Cebu Pacific, Lucky Air, Malaysia Airlines, Royal Brunei Airlines and Singapore Airlines.
Flying with an eastbound stopover is the fastest way to get to the U.S. Cathay Pacific will take you through Hong Kong; Asiana Airlines will take you through South Korea. Singapore Airlines will take you through Changi Airport for long haul flights. If you don't plan to stay at your destination for long, it is best to travel eastwards.
When should Bruneians apply to ESTA?
It is now mandatory to apply for an ESTA at least 72 hours before you board a US-bound flight. Bruneian travelers are advised to apply for ESTA approval weeks or months ahead of departure to ensure they have the right travel authorization. Non-approved applications will result in a non-issued visa. This can take several weeks. Apply today if you plan to visit the United States. Learn more about the ESTA application.
Travelers who have an approved ESTA may check their status or make changes. For more information, visit this page: verify/update ESTA.
Below is an example of a travel authorization if the ESTA application is approved: