Navigating the path to studying in the United States can be complex for non-USA residents and non-US nationals. It becomes crucial to understand systems like the Student and Exchange Visitor Program (SEVP) to ensure a smooth transition. Since US ESTA Visa application doesn't let you study in the us we created this article that serves as a comprehensive guide to SEVP, providing key insights into its roles, the involvement of the U.S. Department of Homeland Security, and vital details about different student visa categories. The purpose is to equip prospective international students with the knowledge needed to make informed decisions about their educational journey in the USA.
Understanding SEVP
The Student and Exchange Visitor Program (SEVP) is a part of the National Security Investigations Division under U.S. Immigration and Customs Enforcement. SEVP serves as an essential interface for government agencies to access information on nonimmigrant students.
It primarily manages and oversees institutions that offer programs to these students, ensuring adherence to rules and regulations set forth by the U.S. government. One key player in this program is the U.S. Department of Homeland Security, which uses SEVP to track and monitor schools, exchange visitor programs, and nonimmigrants while they visit the United States and participate in the U.S. education system.
SEVP and Student Visa Categories
There are several visa categories associated with the SEVP that prospective students should be aware of. You need to keep in mind that the Visa Waiver Program (VWP) is not a viable visa, as it let's you stay in the US only for 90 days. These include F-1 for academic students, M-1 for vocational students, and J-1 for exchange visitors. Each of these categories has specific eligibility criteria.
For instance, F-1 visa applicants must be enrolled in an academic education program, not a language training program. In contrast, M-1 visas are suited for those enrolled in vocational or other nonacademic programs, while J-1 visas are for individuals approved to participate in work-and-study-based exchange visitor programs.
Selecting the correct visa category is crucial as it determines the permissible activities, duration of stay, and other program requirements. Understanding these distinctions can help students make choices that align with their educational goals and ensure compliance with U.S. immigration laws.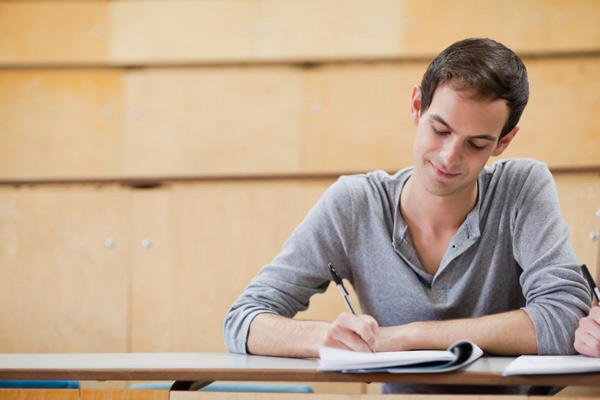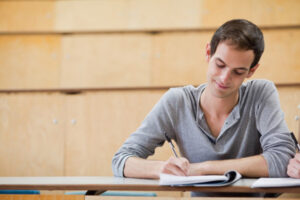 Certification and Designated School Officials (DSOs)
SEVP certification is a mandatory requirement for U.S. schools that wish to enroll nonimmigrant students. This certification proves that the institution meets certain requirements and agrees to comply with rules and regulations set by the U.S. government. The certification process involves a comprehensive review of the school's curriculum, facilities, faculty qualifications, and recruitment practices.
A key component of the SEVP is the role of the Designated School Officials (DSOs). DSOs are appointed by SEVP-certified schools to serve as a bridge between the school, the students, and the U.S. government. They play an integral part in the SEVP administration, ensuring that the school and the nonimmigrant students comply with U.S. immigration law.
DSOs shoulder a multitude of responsibilities. They maintain student records in the Student and Exchange Visitor Information System (SEVIS), provide essential guidance to students about maintaining their status, help them understand the rules and regulations pertaining to their stay and studies, and report any change in the students' circumstances to SEVP. They essentially provide support and assistance to students, making their educational journey in the U.S. more navigable and fulfilling.
SEVP Enrollment Process
Transitioning into the United States' educational system as an international student entails multiple steps and procedures. This section will guide you through the SEVP enrollment process, delineating each step meticulously, explaining the required documents, and outlining the Student and Exchange Visitor Information System (SEVIS) fee payment process.
Step-by-step guide to enrolling
The first step in the SEVP enrollment process is to research and apply to SEVP-certified schools. Once accepted, the school will enroll you in SEVIS and issue you a Form I-20. You will need to pay the SEVIS fee, which can be done online, and then apply for your visa with the U.S. embassy or consulate in your country. Prior to your visa interview, you will need to complete an online visa application (DS-160). Once the visa is approved, you can prepare for your travel to the United States.
Required documents and information for enrollment
Several documents are needed for SEVP enrollment. The most important of these is the Form I-20, which will be provided by your school upon acceptance. You will also need a valid passport, your SEVIS ID (found on your Form I-20), a receipt confirming your SEVIS fee payment, and proof of financial support for the duration of your program. For your visa application, you will require a passport-style photo, the DS-160 confirmation page, and the application fee payment receipt.
SEVIS fee payment and confirmation process
The SEVIS fee is a mandatory payment for international students enrolling in U.S. schools. You can pay this fee online using a credit card. The fee for F-1 and M-1 students is $350, while J-1 exchange visitors pay $220. After payment, you must print the receipt for your records. This receipt will also be required at your visa interview, so it is crucial to keep it safe. This completes the SEVP enrollment process, and you are now a step closer to your study journey in the U.S.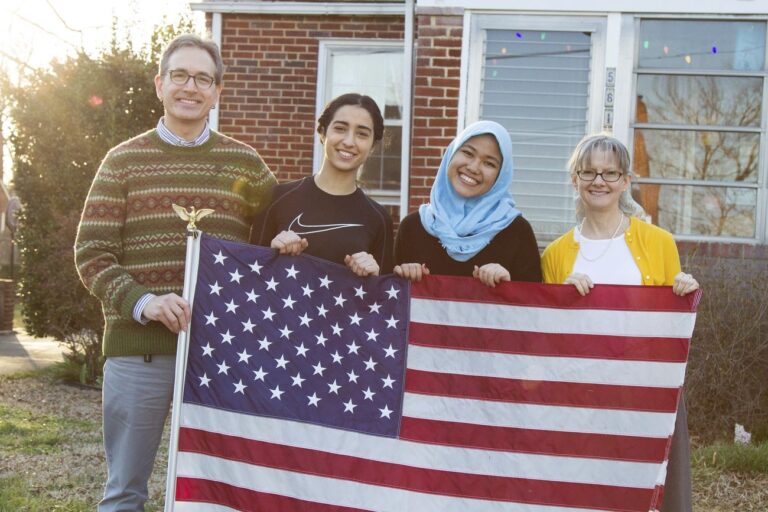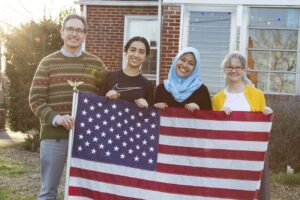 Maintaining Status and Compliance with SEVP
After gaining admission to a U.S. school and securing the appropriate visa, students need to uphold their nonimmigrant status. This requires continuous full-time enrollment, with exceptions only under specific conditions approved by a DSO. Maintaining status also involves progressing towards the completion of the chosen program of study.
SEVP students must promptly report any changes in their personal or academic situation to their DSO, who will then update their records in SEVIS. These changes could involve address alterations, changes in major, or any criminal convictions. Neglecting these requirements can lead to severe consequences, including the termination of the student's SEVIS record and potential deportation.
SEVP and Employment Options
Nonimmigrant students often explore work opportunities to gain practical experience and support themselves financially. On-campus employment is typically allowed under F-1 visa status, subject to certain conditions. Students may work up to 20 hours per week while school is in session, and full-time during breaks.
Additionally, students can gain practical experience in their field of study through Curricular Practical Training (CPT) and Optional Practical Training (OPT). CPT must be integral to the student's major and is usually granted during the program, while OPT can be pursued before or after graduation.
However, it's essential for students to understand the restrictions associated with their visa status. Any unauthorized employment can lead to a loss of status. Students should always consult with their DSO before accepting any employment to ensure compliance with their visa conditions.
Resources and Support for SEVP Students
To help students navigate their educational journey in the U.S., numerous resources and support systems are in place. Firstly, SEVP-certified schools offer a variety of resources such as academic and career advising, mental health services, language assistance, and cultural adjustment support.
Secondly, the official SEVP website and other government resources are valuable platforms for obtaining accurate information about studying in the U.S., maintaining status, and understanding rules and regulations. Websites like Study in the States and the U.S. Citizenship and Immigration Services provide comprehensive guidance.
Lastly, the support networks and communities present at many universities are indispensable for international students. These can range from international student offices and student clubs to community-based organizations. They can help students connect with others, feel a sense of belonging, and successfully navigate their U.S. education journey. In case you have any further questions, regarding the SEVP Visa, please do not hesitate to contact us immediately.

Extra Information
SEVP Portal
The SEVP Portal is an online tool for F-1 students on post-completion optional practical training (OPT). It allows students to report personal and employer information directly to SEVP.
SEVP Certified
A school is considered SEVP-certified when it is authorized by the U.S. Department of Homeland Security (DHS) to enroll international students. This certification indicates that the school meets the requirements and agrees to comply with SEVP policies.
SEVP OPT
Under the SEVP, eligible students can apply for Optional Practical Training (OPT) to gain work experience in their field of study. It can be undertaken before or after completion of studies, but specific rules apply.
Student and Exchange Visitor Program (SEVP)
SEVP is a program run by U.S. Immigration and Customs Enforcement (ICE) that monitors schools and nonimmigrant students in F and M visa categories and their dependents (F-2 and M-2).
SEVP Portal (Student and Exchange Visitor Program Portal)
This portal allows international students on OPT to directly report changes to their personal and employer information to SEVP, facilitating compliance with U.S. immigration laws.
Create SEVP Portal Account
An SEVP Portal account can be created by eligible students who are on post-completion OPT. Once the school enters the student's OPT recommendation into their SEVIS record, the student will receive an email with instructions to create their portal account.
SEVP Approved
This refers to schools that have gone through the certification process with SEVP and have been approved to accept international students.
Student Exchange Visitor Program (SEVP)
This program, managed by ICE, is responsible for ensuring that approved institutions are compliant with U.S. immigration laws and regulations, and that nonimmigrant students maintain their visa status.
SEVP Program
The SEVP Program is a U.S. government program designed to monitor schools and students to ensure compliance with immigration policies.
ICE Student Exchange Visitor Program
The Student and Exchange Visitor Program is managed by the U.S. Immigration and Customs Enforcement (ICE), a branch of the DHS. It monitors and offers guidance to SEVP-certified schools and enrolled international students.