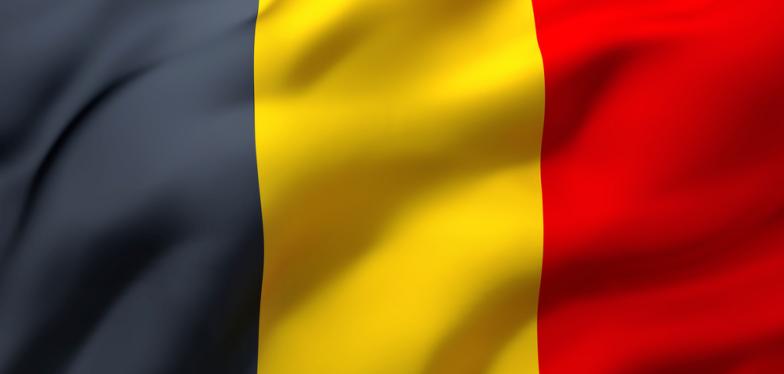 ESTA Application for Citizens of Belgium
This page is available in the following languages:
Belgium (or the Kingdom of Belgium) is located in Western Europe. ESTA Belgium became possible when the country joined the Visa Waiver Program of the United States of America in 1991. Citizens of Belgium can apply online for the Electronic System of Travel Authorization, which allows them to travel to the United States for up to 90-days. Although the ESTA does not provide visa access, some Belgians may still need to apply for the B-2 tourist visa.
The ESTA is only available online. It is a travel document that can be used to enter the U.S. for 90 days to carry out business, tourism, medical, or other purposes. After two years, the ESTA expires, and updating ESTA is necessary.
The streamlining of the immigration process for Belgian citizens made it much easier for travelers to travel to the U.S. and efficient and secure for the U.S. Department of Homeland Security when gathering information before granting access to anyone.
U.S. Immigration Statistics about Belgians
How to get from Belgium to the United States
Brussels Airport (BRU) is an international airport. It is the biggest of all the Belgian airports. BRU is located in northeast Brussels and is the 24th busiest European airport. You should find it easy to get a flight to your desired destination in the United States from here.
Brussels Airlines, Belgium's largest airline, is the country's national carrier. They fly nonstop to the US East Coast and take approximately 7-9 hours. Lufthansa is another notable airline that offers nonstop flights. There are many options for flights with stopovers. TAP Portugal and Swiss are strong contenders for the best price.
Flying from Antwerp Airport (ANR) is an option if you are closer to Antwerp. Although it is smaller than BRU, airlines such as KLM fly to many cities across the U.S.
You can drive on narrow French roads in slow traffic to Toulouse, the most picturesque route. You can drive along the motorway, which is faster but will cost you a lot more. You should know the toll charges when you choose your route to Barcelona, mainly if it passes through the city.
Do Belgians need an ESTA?
Yes, Belgian citizens planning to travel to the United States for short stays (up to 90 days) under the Visa Waiver Program (VWP) must obtain an ESTA (Electronic System for Travel Authorization) before their departure. The ESTA is an automated system that determines the eligibility of travelers to visit the USA without obtaining a traditional visa. Here are the key points to consider:
Visa Waiver Program (VWP): Belgium is one of the US visa waiver countries participating in the ESTA program. To be eligible, travelers must hold a valid machine-readable passport, have no prior visa denials, and meet other VWP requirements.

ESTA Application: Belgian citizens can apply for ESTA online through our website. The application process typically requires providing personal and travel information, and it is advisable to apply for ESTA at least 72 hours before travel.

ESTA Validity: Once approved, ESTA is generally valid for two years or until the expiration of the passport, whichever comes first. This means multiple trips to the United States are possible within that period, each lasting up to 90 days.

Visa for Long-Term Stays or Other Purposes: If Belgian travelers plan to stay in the United States for more than 90 days, work, study, or engage in other activities not covered by the VWP, they will need to apply for the appropriate U.S. visa at the U.S. Embassy or Consulate in Belgium.
Do Belgium need visa for USA?
ESTA Belgium participates in the US visa waiver program, which means Belgium does not need visa for USA for short stays. However, in some specific cases, Belgians may need to apply for a U.S. visa. Here's what you need to know:
Non-VWP Travel: If you plan to stay in the USA for more than 90 days, work, study, or undertake other activities not permitted under the VWP, you will need to apply for the relevant U.S. visa. Common visa categories include student visas (F-1), work visas (H-1B), and exchange visitor visas (J-1).

Overstaying ESTA: If a Belgian citizen remains in the United States beyond the allowed 90-day period under the ESTA Belgium program, they risk violating the terms of their admission and may face immigration consequences. To avoid this, apply for the appropriate visa or leave the country before the ESTA period expires.

U.S. Visa Application Process: To obtain a U.S. visa, you must complete the DS-160 online application, pay the non-refundable visa application fee, and schedule an interview at the U.S. Embassy or Consulate in Brussels. During the interview, you will need to provide necessary documents and demonstrate strong ties to Belgium to ensure your intent to return.

EVUS for Belgian Citizens: If you hold a 10-year B1/B2 visa, you may also need to enroll in the Electronic Visa Update System (EVUS) before your travel to the United States.
It's essential to carefully assess your travel plans and understand the specific visa requirements to avoid any issues during your trip to the United States. Consulting the U.S. Embassy or Consulate in Belgium can provide valuable assistance in navigating the visa application process.
When is the best time to apply for an ESTA?
It is mandatory to apply for an ESTA at least 72 hours before you board. This was implemented in December 2018. Travelers are advised to use ESTA approval weeks or months before departure to ensure they have the proper travel authorization. Non-approved applications will result in ESTA denial, and you would have to apply for a regular US visa. This can be very time-consuming and costly. Apply for ESTA now or early if you plan to visit the United States. Learn more about the ESTA application.
Travelers who have an approved ESTA Belgium may check their status or make changes. For more information, visit this page: verify/check ESTA status.
Below is an example of a travel authorization if the ESTA Belgium application is approved: