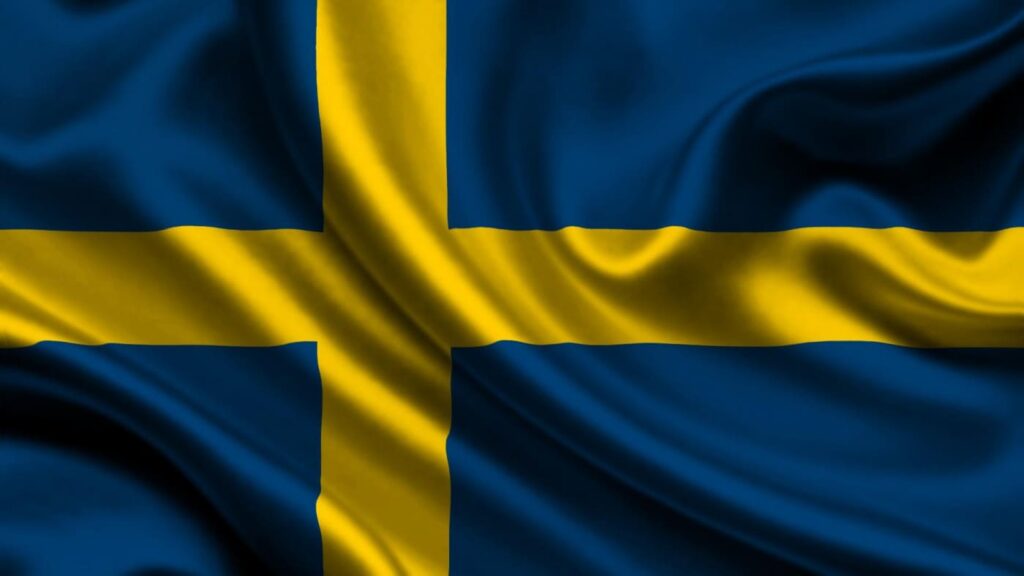 ESTA Sweden Application for Visiting the USA
Since October 1989, when Sweden was accepted into the U.S. Visa Waiver Program Sweden (VWP), citizens from Sweden have been able to travel to the United States of America freely without requiring a visa. Both countries have benefited from simplifying the immigration process for Swedish tourists. The U.S. Department of Homeland Security (DHS) has made it easier for Swedes to travel and do short-term business visits.
DHS implemented the Electronic System for Travel Authorization (ESTA) in 2009. This made it easier to apply for U.S. travel authorization. The ESTA Sweden is only available online, so you can use it from any location with an internet connection. An ESTA-approved application allows visitors to stay up to 90 days in the country for business, tourism, and non-credit studies. An ESTA is valid for two years and can be used multiple times. A tourist visa is required if a tourist is visiting the U.S. for any reason other than those stated above or for 90 days or more. A visit to the U.S. Embassy is required for tourist visas. Complete the ESTA application Sweden here.
U.S. Immigration statistics for ESTA Sweden
Airports in Sweden for visiting the United States
Stockholm-Arlanda Airport is the leading international airport in Sweden. You can fly from Stockholm-Arlanda Airport to New York or Los Angeles. Stockholm-Arlanda Airport is home to many airlines such as AirFrance and Emirates, KLM, United Airlines, United Airlines, and many others. Take a bus or train from Stockholm central to the airport. You can take both shuttle and public bus routes to the airport. More details are available here. You can also choose from direct and commuter trains. More details are available here.
Gothenburg Landvetter Airport provides flights to major European cities such as Amsterdam, London, and Paris. You can fly to the U.S. by car, taxi, or shuttle. Four bus services operate from the airport. More details can be found here.
Stockholm-Skavsta Airport also offers flights to major cities so that you can fly to the U.S. Stockholm Skavsta Airport offers 47 direct flights to European destinations. The airport is situated near Nykoping, which is 100km from Stockholm. You have several options: you can drive, take a taxi, train, bus, or shuttle to the airport. Various companies also offer different services.
Flygbussarna Airport Coaches offer service between Stockholm Airport and the city. More details are here. Local bus service No. 515 is a cheaper alternative. The 515 bus will take you to the airport from Nykoping's city center.
Copenhagen Airport in Denmark, a neighboring country, is another option. The airport is the country's largest international airport, making it an attractive option for those who want to fly to the U.S.A from Sweden.
Information about flights from Sweden to the United States
From Stockholm-Arlanda Airport, you can fly direct to many U.S. cities, including New York, Los Angeles, Chicago, New York, and Newark.
Aer Lingus and American Airlines fly directly to the United States.
There are more options for non-direct flights. Non-direct flights to Sweden are possible from Atlanta, Boston, Detroit, and Las Vegas.
When can you apply for ESTA Sweden?
Since December 2018, the U.S. Department of Homeland Security has strongly encouraged Swedes to apply for an ESTA less than 72 hours before departure. It is still a good idea to apply for ESTA when you know you will be traveling to the U.S. or while booking your flight tickets. If your ESTA application Sweden is denied, you must wait and visit the U.S. Embassy to apply for a tourist visa.
Swedish citizens who are approved for ESTA can check their status and make updates. These pages contain additional information: Update ESTA, Verify ESTA.
Can Swedish Citizens Travel to USA?
Swedish citizens can travel to the USA, but they must obtain authorization before their trip. One of the ways to get authorization is through the Visa Waiver Program (VWP) by applying for an ESTA (Electronic System for Travel Authorization). This is often referred to as ESTA Visa Sweden or Sweden ESTA.
The ESTA Visa USA from Sweden is an automated system that determines the eligibility of visitors from Visa Waiver Program countries, such as Sweden, to travel to the United States. The ESTA is not a visa per se, but it serves a similar purpose, allowing Swedish citizens to travel to the US for tourism, business, or transit for up to 90 days without a visa. Submit your ESTA application Sweden today using our website.

Below is an example of a travel authorization if the ESTA application Sweden is approved:

Quick facts About ESTA Sweden